SCES FACTS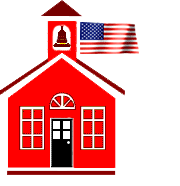 Southern Choctaw Elementary School is a comprehensive school consisting of grades K-6. The school is located in Gilbertown, Alabama.
Students at Southern Choctaw Elementary School reside in many small communities in the southern portion of the county. The major communities are Silas, Gilbertown, Toxey, Melvin, and Shady Grove. Most of these communities are located more than ten miles from the school. Many of the students live in households which are in the severe-need socioeconomic range.
The School Wide Plan has been developed by the school faculty and staff with input from central office personnel, parents, and community members. The plan is developed to ensure that all local, state, and federal requirements are met on a yearly basis.
Standard English is the spoken and written language at Southern Choctaw Elementary. We currently do not have any identified students speaking or learning English as a second language. The system has a policy to address the educational needs of migrants, Neglected/Delinquent (N/D), homeless, and English Language Learners (ELL) students.
The focus of Southern Choctaw Elementary School under the No Child Left Behind Act of 2001 is to implement a comprehensive, coherent, coordinated, and continuous program to help all students meet challenging state content standards. Programs are designed to offer each student the opportunity to develop his/her full potential.
The 2008-2009 faculty and staff consist of 1 principal, 1 secretary, 1 counselor, 1 librarian, 2 custodians, 3 full-time resource teachers, 1 part-time gifted teacher, 1 reading coach, 1 part-time speech teacher, 3 cafeteria workers, 2 physical education teachers, 1 full time LPN, 1 instructional aide, and 27 certified teachers.
Southern Choctaw Elementary was built in 1993 with an addition completed in 1995.